Mens leather bracelets help accentuate personal style. One can tell a lot about a man by simply looking at how he respects women and how he wears his jewelry. However, until today, jewelry is not commonly worn by men. Some would even say that men should not wear jewelry, and some suggest that only jewelry a man could wear is a watch and a wedding ring. We would like to point out that times are changing.
Mens Bracelet Trends
That views, norms, and beliefs regarding men's jewelry are changing. Although wearing a bracelet for men is not a new craze. Many cultures have been practicing the idea. In fact, people have already dug deeper into the history and rules  of men's jewelry.
We know that with the tons of options for mens leather bracelets. In the day an age of internet, one can feel confused and overwhelmed with the options available. Most men view the world of jewelry as downright terrifying and riddled with sartorial pitfalls. These issues lead us in creating a simple blog post that rounds up best pieces of advice we learned along the way while talking to the Ornacraft.com craftsmen and clients around the world. We also made our top selections for the best leather bracelets. 
Why Should Men Wear Leather Bracelets?
Why should you strap your wrist with a leather bracelet? Aside from looking hot, there are other interesting reasons as to why you should wear a leather bracelet. Below are some interesting facts!
Attention Grabber
Unique leather bracelets are charming and look sophisticated. They attract interest and attention. If you don't want to look too eye-catching, Leather bracelets can make a person look more unique. It provides you identity and can set you apart from the norm. The best thing is it attracts attention and interest in a good way. When your leather bracelet features a good patina, it will naturally show some luster and good color. You can attract the attention of your clients in the business and build a better relationship with leather bracelets.
Goes with every outfit
Do you like to keep it casual? or you are more of a white colored professional with suite and a tie? no matter what you like, leather bracelet can add style to your personality. A dark brown leather bracelet with a white shirt and a suite provides a unique statement. Same goes for a jeans and t-shirt. A unique and beautiful bracelet on your wrist can add to your personality and credibility with either a suite or t-shirt. You can attract the attention with your unique craft looks, by standing out of the crowd.
Conversation Starter
Leather bracelets are true conversation starters. They can serve as a visual cue for a stranger to talk to you. If you got an interesting bracelet, it will draw people's attention which will intern lead to a conversation. Do not be surprised if another jewelry enthusiast approaches you to find out more about the leather bracelet you are wearing. Aside from strangers who might approach you about the bracelet, you can also use it to strike up a conversation with beautiful ladies in bars, clubs, and cafes. There is so much things to say about it that will eventually make your conversations deeper. The bracelet contains stories on how you got it. Maybe, you got it from one of your journeys. You can share these stories and gain friends!
Instant Association
Wearing a bracelet can signify your social status or ethnicity. Wearing a high-quality leather can perhaps signify that you are educated or wealthy. However, in today's society, it not something that is really looked into anymore. In the recent Olympics, tons of people have chosen to wear flag-colored leather bracelets to support their countries. Other movements and organizations also use leather bracelets to show their colors. Bracelets not only show your personality and style, it can also show your identity!
Good Identification
Leather bracelets can be used as a medical ID bracelet. People with certain medical conditions should wear this bracelet. It is proven to be beneficial for everyone, especially in times of emergencies. It is important that the right care is administered to any patient. In the US, there is a significant amount of citizens with a medical condition. It will be easier for paramedics to provide help if you have an ID bracelet. There are conditions that are not easily identifiable so it would be a lot easier for doctors to help you. Medical ID leather bracelets can potentially save your life!
What the heck, You enjoy wearing a bracelet.
Do you really need a reason to wear a bracelet?. The above reasons really do not matter, if you really love wearing bracelet. Why to hold back, go ahead and enjoy yourselves and wear the bracelets without having to explain anyone about it - you are unique and stay that way. 
With all these reason i am sure you are convinced that there are a lot of reasons to wear bracelet. Check out some bracelets we picked for you, maybe you will find the one that exposes you the best.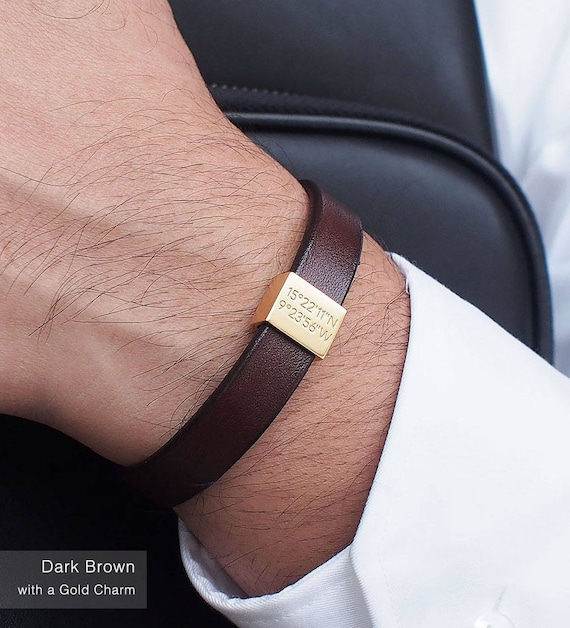 Unique Coordinates Leather Bracelet,  Price - $39, get via Etsy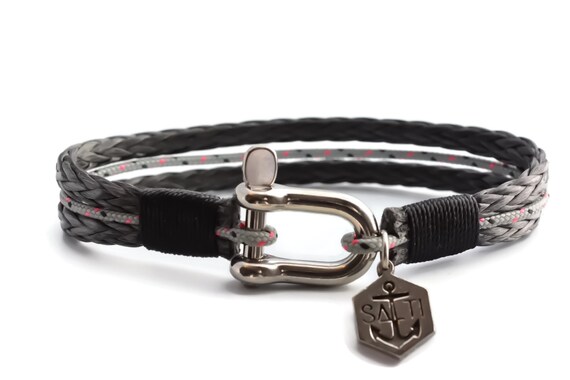 Men's Bracelet SALTI Nautical Bracelet '3rd Wave',Price - $35, get via Etsy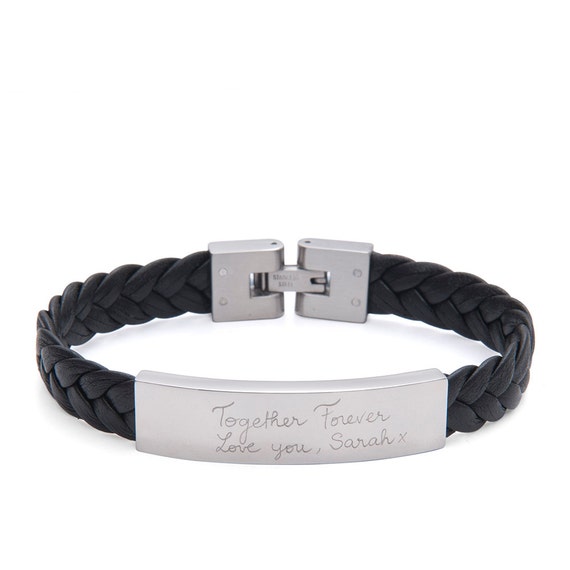 Leather Braided Bracelet with Engravable Plate, Price - $64.50,get via Etsy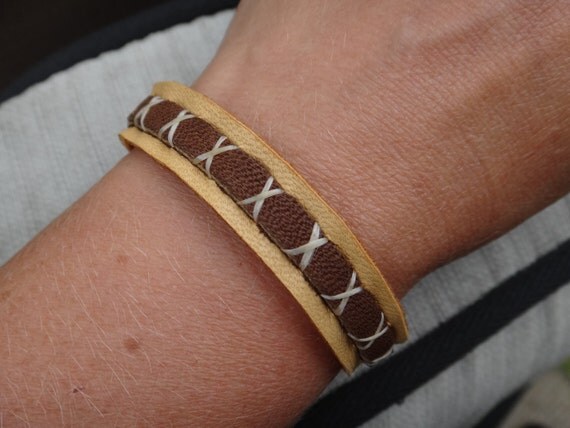 Native American deertan and Moose leather bracelet, Price - $27,Get via Etsy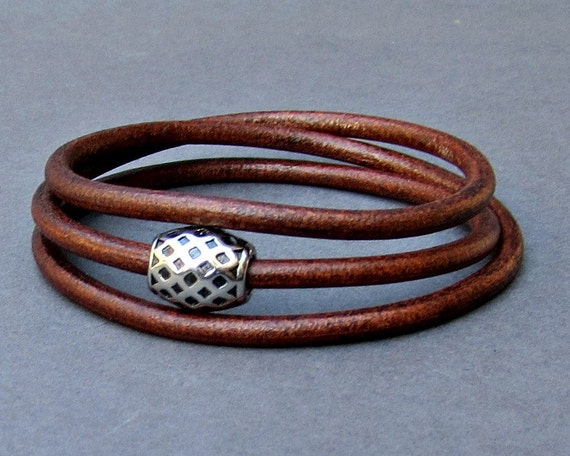 Wrap Bracelet, Leather Mens Bracelet, Price - $17.21,Get via Etsy.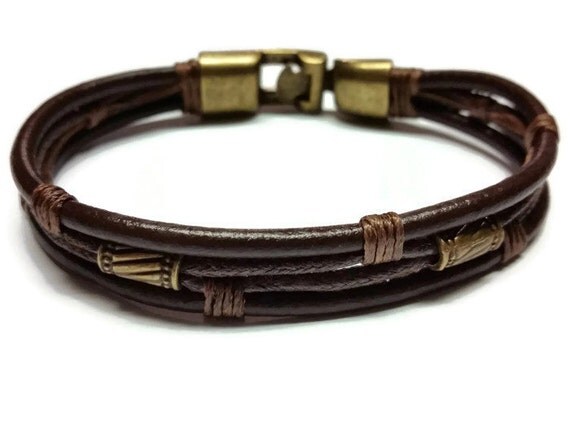 Charms leather retro bracelet, Price - $12.99, Get via Ornacraft.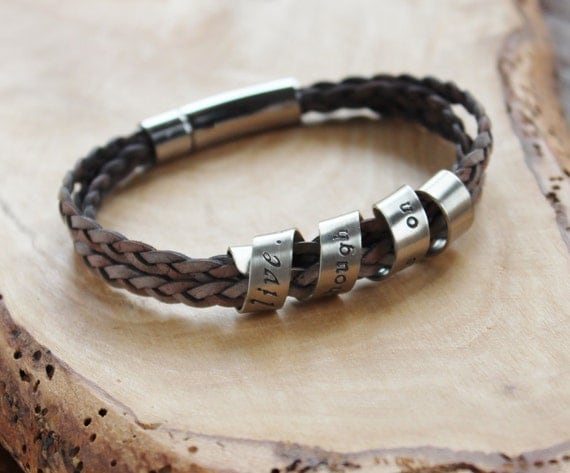 Leather & Silver, Men's Hand Stamped Bracelet, Price - $86 ,Get via Etsy.

Men's bracelet, fabric, white string and brown leather, Price - $13.83, Get via Etsy.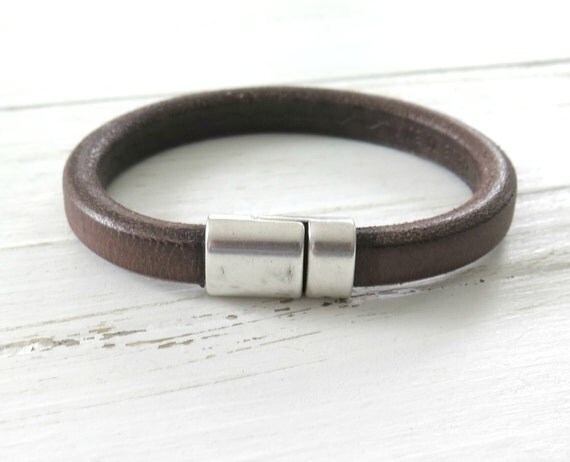 Chocolate Brown Leather Cuff for Men, Price - $27.27 ,Get via Etsy.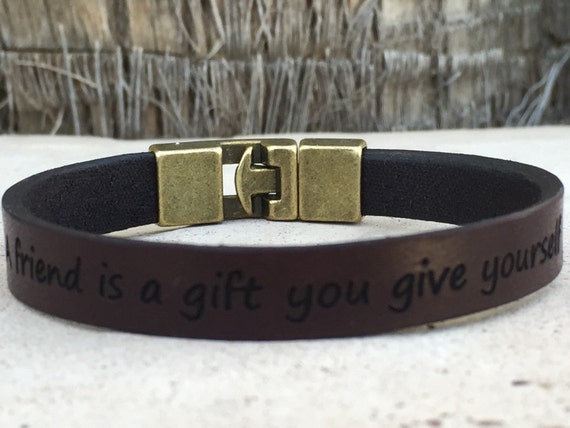 Double sided engraved mens leather bracelet, Price - $38, Get via Etsy.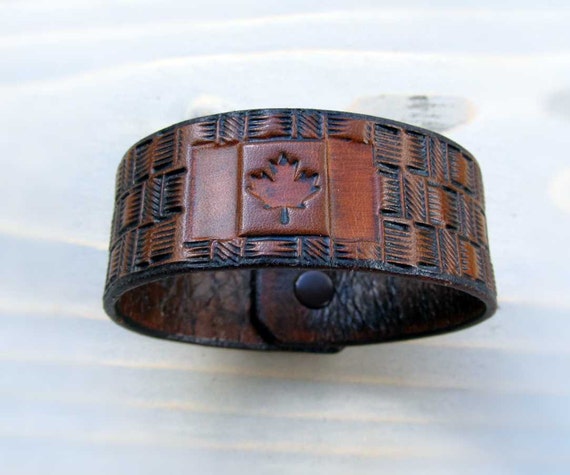 Canadian Flag Leather Cuff Bracelet,Price - $18.44, Get via Etsy.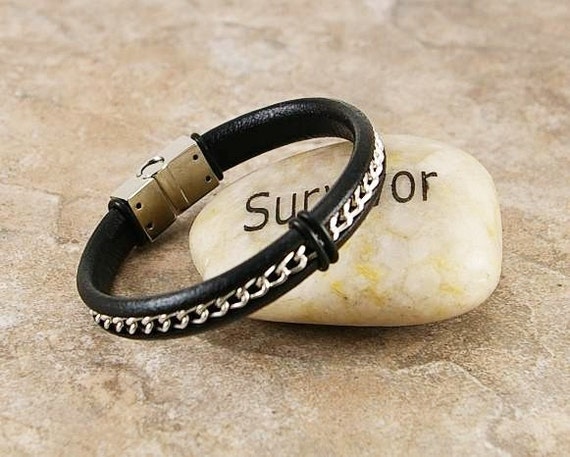 Leather mens bracelet with chain and stainless steel clasp, Price - $, Get via Etsy.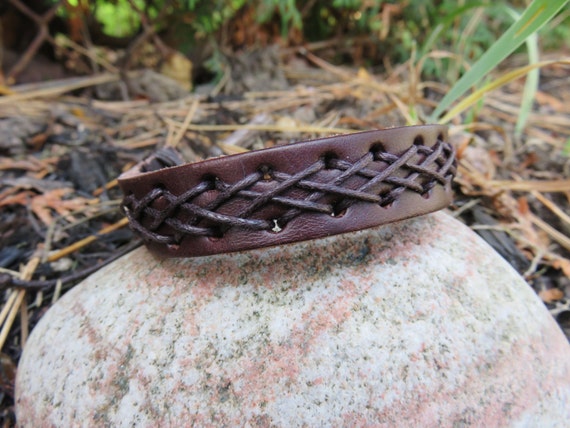 Simple Men's Leather Bracelet, Price - $18.27, Get via Etsy.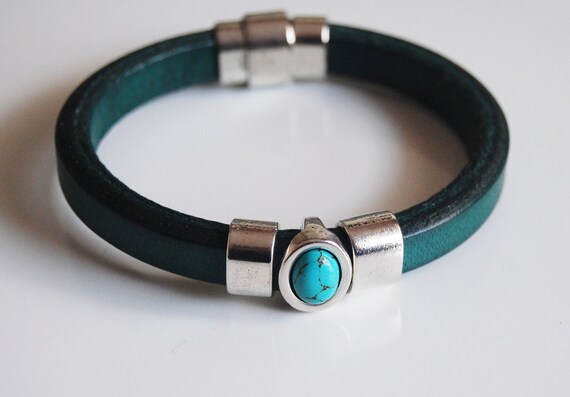 Men's Licorice Leather Bracelets, Price - $40, Get via Etsy.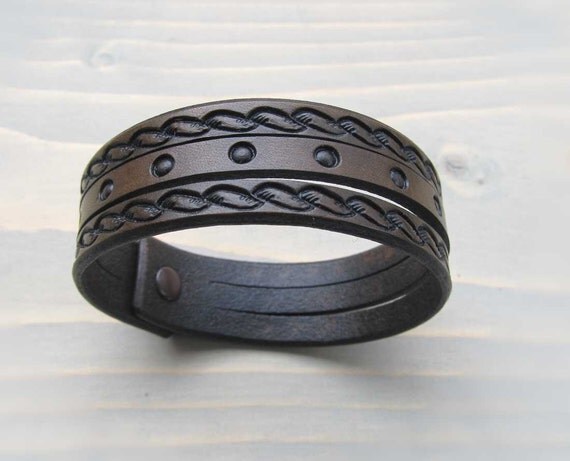 Nautical Leather Bracelet, Price - $19.21, Get via Etsy.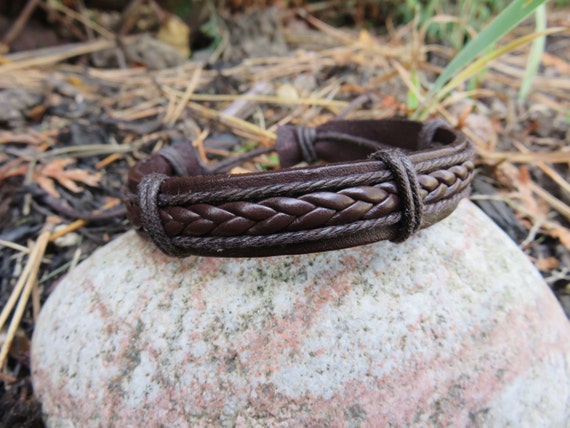 Men's Unique Simple Bracelet, Price - $, Get is via Etsy.
Conclusion
Mens leather bracelets are totally fine to wear! They look great on men. It instantly takes any attire to the next level! Dress it up, dress it down, you would look awesome! What are you waiting for? Slip on one of these leather bracelet now! Let us know what you think of our selection and how you carry your style. Share your leather bracelets designs with us.